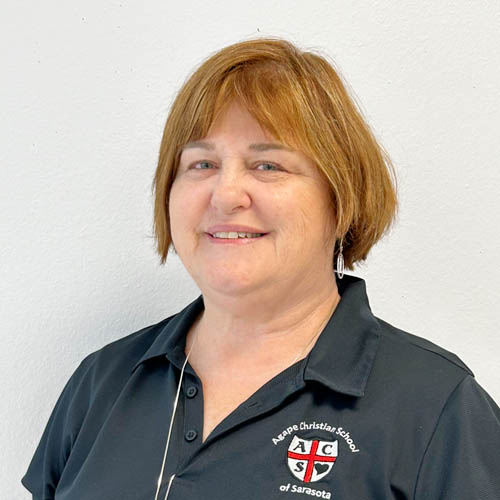 Cindy Showalter
Mrs. Cindy Showalter is the principal of Agape Christian School. She has her Masters of Education Degree from St. Leo University in St. Leo, Florida. She opened Agape Christian School in 2005. Mrs. Showalter enjoys reading books, traveling, and working with the youth group.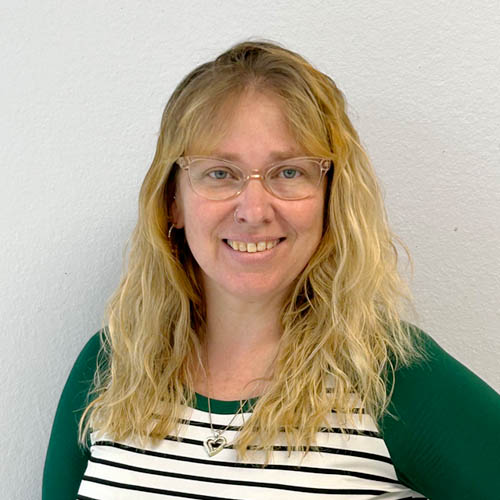 Rebekah Tow
Assistant Principal / Teacher
Mrs. Rebekah Tow has an Associate's Degree in Medical Assistance from Sanford Brown Institute in Tampa, Florida. In addition, she holds a Pastoral Counseling Degree. Mrs. Tow has been with Agape Christian School since 2011. She enjoys reading, crafting, and spending time with her family.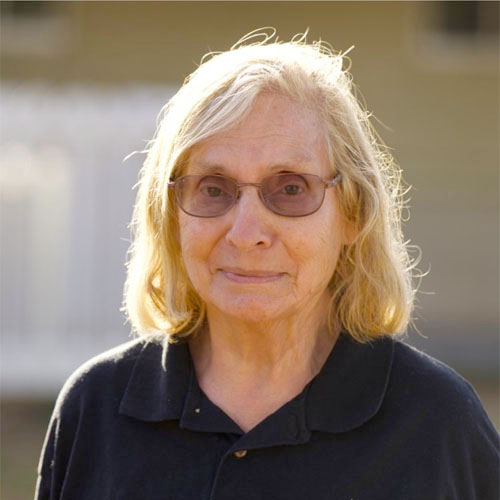 Sandy Cartner
Mrs. Cartner was one of the teachers to help open Agape in 2005. She has her Bachelor's of Arts Degree in Christian Education with a Minor in Pastoral Counseling. She has an Associates of Science in Nursing. Mrs. Cartner enjoys spending time with her large family. Although, she is retired we still see her on campus often.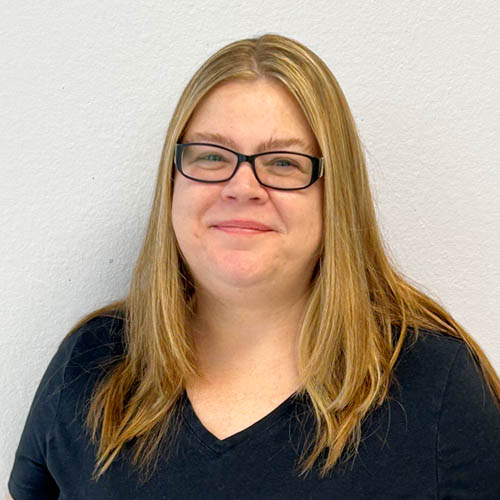 Heidi Platt
Mrs. Heidi Platt has her Bachelors of Child and Family Studies from Ashland University. She has been with Agape Christian School since 2008. In her leisure time, Mrs. Platt enjoys spending time with her family, reading, watching movies, and going to Disney World.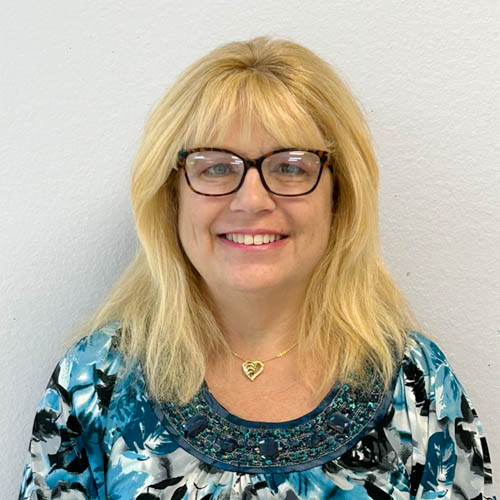 Linda Spadaro
Mrs. Linda Spadaro has a Bachelor of Science in Human Development and Family Relationships from the University of Connecticut. She has been with Agape Christian School since 2020. Mrs. Spadaro enjoys martial arts and time spent on the beach.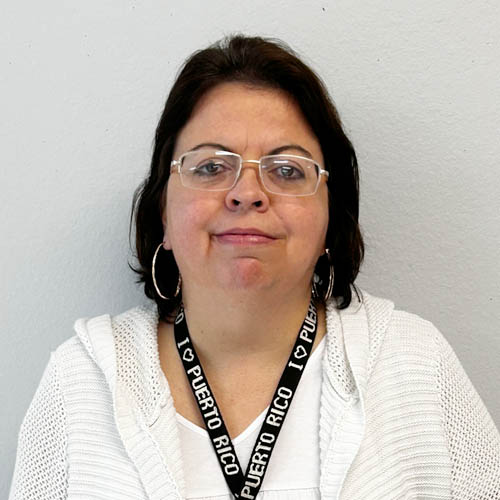 Eva Trujillo
Mrs. Eva Trujillo has a Bachelors in Business Administration from the University of Puerto Rico. She earned her Master's degree in Arts in Christian Education from SBTS. Mrs Trujillo has been with Agape Christian School since 2021. She enjoys spending time with family as well as coloring and art related hobbies.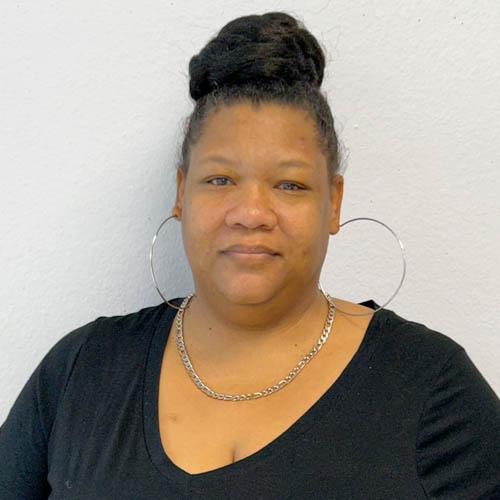 Nicole Battle-Farnum
Mrs. Nicole Battle-Farnum is a teacher at Agape Christian School since 2018. She recently earned her AA degree in Early Childhood Education from South College of Florida. She enjoys shopping and spending time with her family.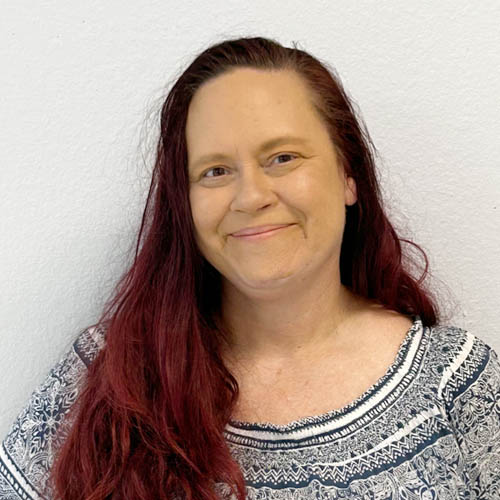 Alison Stripling
Miss Alison Stripling graduated from University of South Florida-Sarasota with a bachelor's degree in Elementary Education. She has been teaching for the past 11 years and starts with Agape in 2023. Her heart is in ministry for victims of human trafficking. She also helps with two youth groups in Bradenton. Miss Alison enjoys white water rafting when she has the time.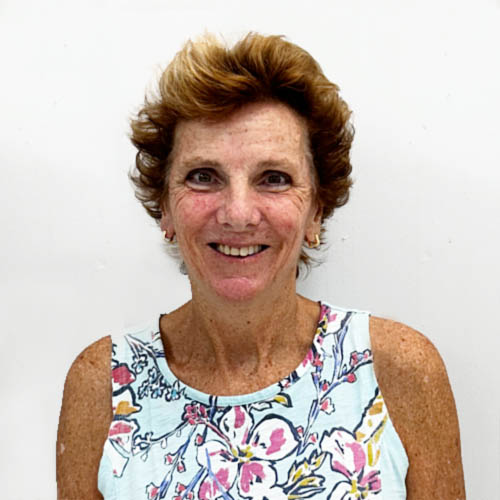 Beverly Smith
Miss Beverly Smith graduated with a masters of science in Physical Education. She is a local artist and also enjoys physical fitness. She has started in August 2023.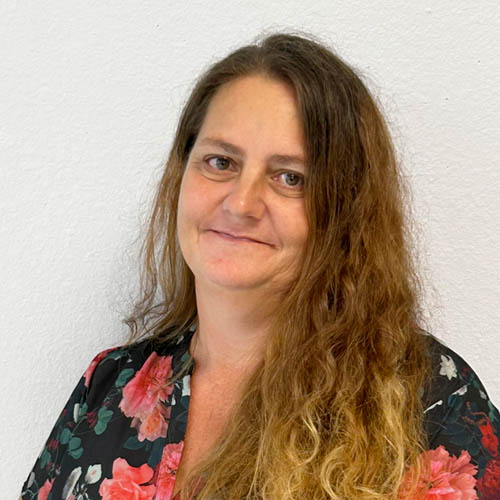 Dawn Bowen
Mrs. Dawn Bowen is a teacher aide in the Middle and High School classrooms. She has been with Agape Christian School since 2018. Mrs. Bowen enjoys time with her family, the beach, and camping.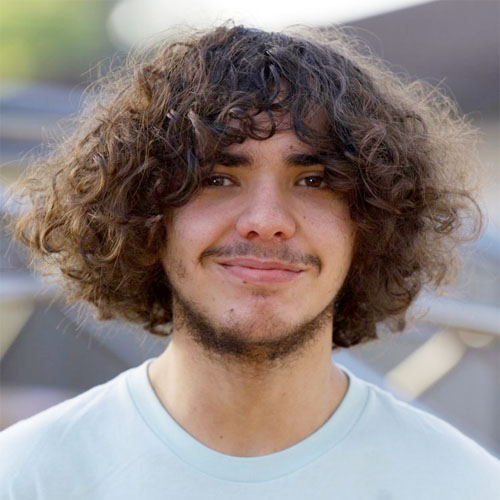 Bradley Colvin
Mr. Bradley Colvin is a recent High School graduate from Agape Christian School. He started to work at Agape Christian School in 2021. He enjoys anything related to space and cars.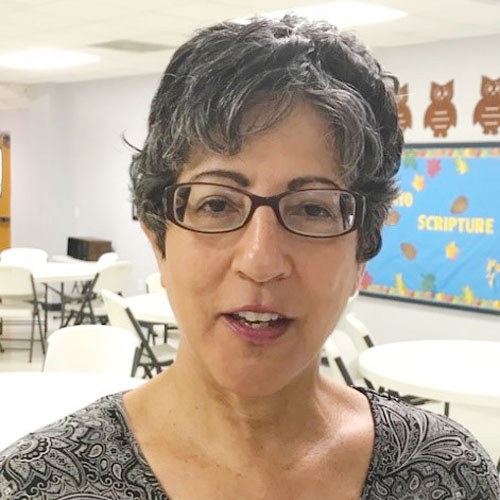 Kim Falco
Miss Kim Falco has been a tutor at Agape Christian School since 2011. She has a Bachelor of Science in Exceptional Education, Specific Learning Disabilities. She enjoys helping students with study skills and PACE work.
Focused on Individual Student Success
At ACS, our primary emphasis lies in nurturing the growth of our students—academically, spiritually, and socially. Through a collaborative effort between families and staff, we strive to chart a clear path for each student, starting by meeting them at their current level, then continuously refining each student's goals and journey as they navigate their individual path. Our small student/teacher ratio plays a major role in our ability to focus on each individual student's success.